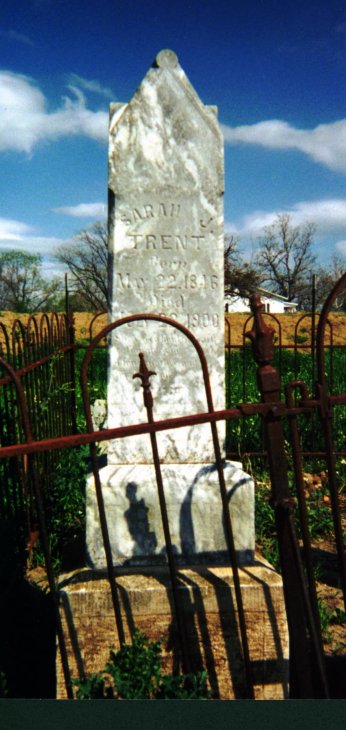 Sarah Jane Preas Trent, wife of William F. Trent (and Thomas F. Candler) buried next to
sister, Mahala Fannie Preas McCarty. Sarah Jane is the daughter of Joseph Preas,
Jr., and the sister of John Henry Preas. Picture donated by Ruby Murdock and taken
in early 2000.
Fenced Family Plot can be seen below this picture.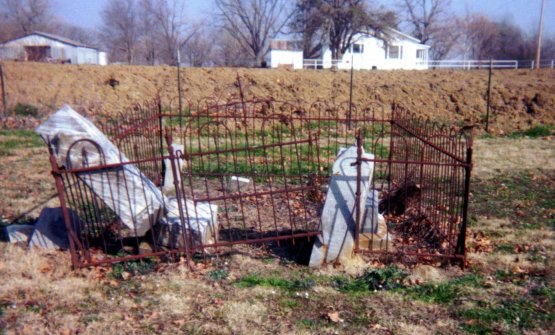 I am working on memory here, but I believe the marker you see on the left, fallen on the fence
was that of Sarah J. Trent's. Ruby Murdock had the marker repaired and placed in it's proper
position. A great deal of thanks and gratitude for her generosity and kindness. Pictures taken
in early 2000 and donated by Ruby Murdock, (Charleston Cemetery in Delta County, TX)
Pictures