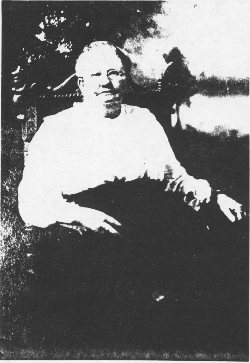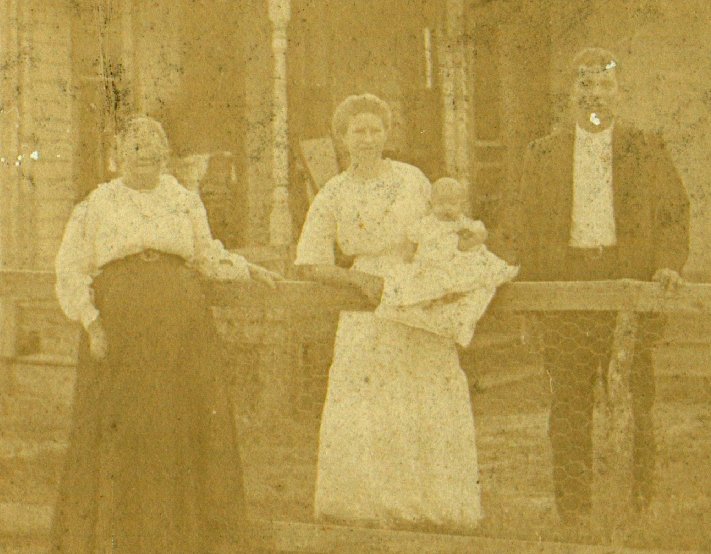 Left: Eliza Frances Overstreet
Right -- Eliza Frances Overstreet Preas (wife of John Henry Preas) to the left -
the young couple and baby are unknown. Please, if you know who these young
folks are, send me an e-mail. We would all like to know. This close up was taken
from the full picture sent to us by Melissa Foutz. We believe this to be in Delta
County, Texas some time in the early 1900's (1910 to 1920).