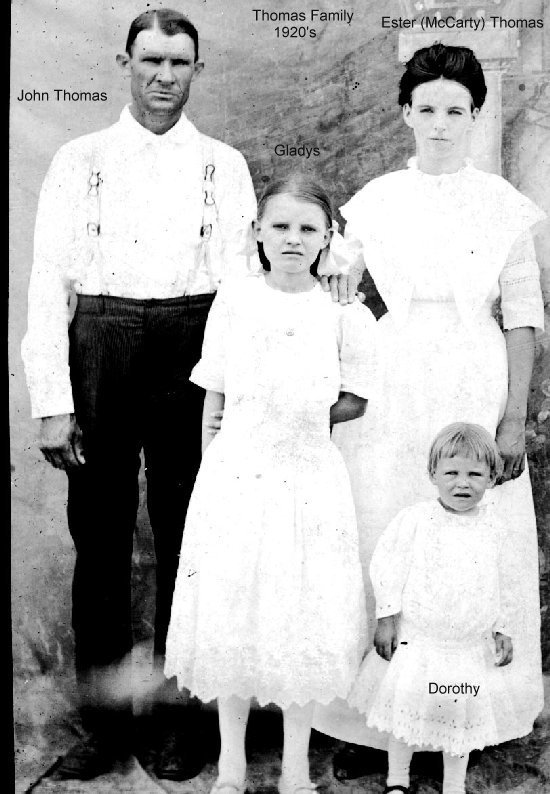 This is the Thomas Family - John Thomas, wife Ester McCarty Thomas, older daughter is
Gladys, younger daughter is Dorothy. Probably taken in early 1920's. Ester is the daughter
of Bennet R. McCarty & Mahala Fannie Preas McCarty (Mahala is the daughter of Joseph
Preas Jr.) Photo donated by Ruby Murdock.